Where to Avail Fresh Flowers in London
January 09, 2020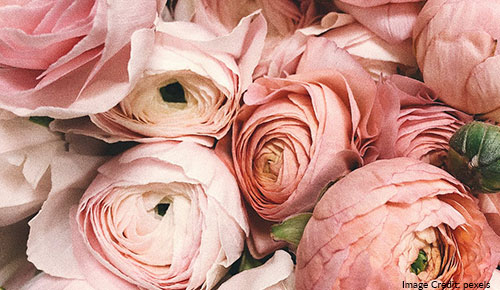 Fresh flowers in London are a sign of nature's beauty and God's way to shower his love on us. Nothing can substitute a bunch of fresh flowers for any occasion. No precious gift can replace the pleasure that an eye-catching bouquet of fresh flowers can bring onto one's face. The freshness and love of flowers can make even the dull day a happening one. It is an instant remedy to bring joy to faces and lives.
Where Do You Use Fresh Flowers?
---
Fresh flowers in London are the most widely used grocery item and so is commonly available at leading convenience stores and at retail flower shops. It has many uses and can be used for any gifting occasion. Whether you need to attend some weddings or parties, or you may be meeting someone after long, you do not need to convey your greeting by saying! A bouquet of fresh blooming beauties says it all! You may need fresh flowers for the following mentioned events:
Wedding or Anniversary Parties
Birthdays
Welcoming or Farewell Events
Church Visits
Decoration of Venues
Cars or Home Decoration
Festivals
Funerals
Qualities to Look While Buying Fresh Flowers in London
---
You just cannot randomly walk into a store and pick your bunch of loving blooms. You need to check on the freshness count, floral arrangements, pricing, and fragrances. Purchasing fresh flowers in London is a tricky task and you need to be diligent in this regard. But if you land up at the right place and right supplier, who has a renowned market reputation, be assured to get the best varieties of flowers for your purchase. A correct and honest flower supplier will give you the safest and the best deal!
Who Supplies The Best Stock Of Fresh Flowers In London?
---
Come to Sheya Flowers and explore the world of unique bouquet designs and exotic variety of fresh flowers in London. We are the most preferred and recommended market supplier in the UK and our stock and collection are a sign of our quality and variety. We supply to the leading convenience stores and forecourts in the town as we give the best rate quotation for our wholesale supplies. Our blooming stock is obtained directly from Holland and we make sure that the fresh flower stock reaches you in garden fresh condition. We deal in commonly sold flowering items as well as rare and scarce flower variety. Our upcoming stock specializes in designs and themes related to "Valentine's Day".
We give enough business facilities to our clients as we keep our rates at the lowest end and we provide the goods on "sale or return" basis. The unsold goodies and bouquets are taken over back by us and you do not need to bear the brunt! Choose Sheya Flowers for spectacular bouquet designs and made to order customized bouquets. Our executives give you regular supplies and come to your store to arrange the display rack. You can also choose to pay for the supplies later on at the next visit without worrying about instant payment!