Avail Wholesale Flowers for Your Convenience Store in London
January 16, 2020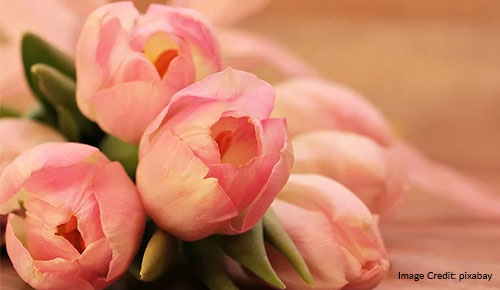 If you are a convenience store owner and are facing difficulties in obtaining wholesale flowers for your convenience store then we are here to help you! Wholesale flower supply in London is not an easy thing to avail and getting rock bottom prices for your purchases is a distant possibility. For convenience store supplies, you need cheaply priced stock of wholesale flowers so that you can sell at affordable rates. Plus the variety and stock need to be eye-catching and appealing so that the customers are compelled to buy them from your store.
Although flowers and bouquets are not grocery items, they are finding a place in big supermarkets and other departmental stores as well as forecourts in London. People find it easy to pick up blooms for their use while buying groceries for their homes. They do not need to travel all the way to a florist shop to buy bouquets or cut flowers. Best rate wholesale flowers are supplied to your convenience store by us, "Sheya Flowers" and we promise to deliver timely supplies at the best rates! Now no more worrying about finding flowers at wholesale rates in London!
Why Buy Wholesale Flowers For Your Convenience Store From Us?
---
We are a wholesale flower supplier as mentioned earlier and we are a brand name when it comes to flowers and bouquet business. The reason for our popularity lies in the humble business policies that we follow and the convenience that we provide to our clients. Our exclusive collection of flowers and bouquets will astonish you and your customers and they cannot help but buy from your convenience store. Collaborating with us will help you enlarge your scopes of a fruitful flowering business. Here we are discussing our two major business policies and conditions for you;
Sale or Return Policy
---
Believe it or not, we care for our clients as we do for our own family and so we have come up with this unique "sale or return" policy where you are saved from suffering any unnecessary losses on account of unsold stock at your convenience store. We happily receive and accept those leftover flowers and bouquets and you are spared from the troubles. For a start-up or a small scale business, suffering due to lack of sales on a particular day is like a death knell and we understand this and have tried to make things less difficult from you.
Credit Note for Later Payments
---
Our clients do not need to trouble themselves for immediate payment when we deliver wholesale flowers for your convenience store. Our executives come up with the stock and leave a credit note behind at your store. It is only the next time they visit that they would ask you for money payment. Such a facility is only enjoyed if you buy your stock from Sheya Flowers. Money and payment convenience is a boon for your store and you can focus on other important factors.