How to Choose the Best Bouquet Maker for Your Supplies!
December 05, 2019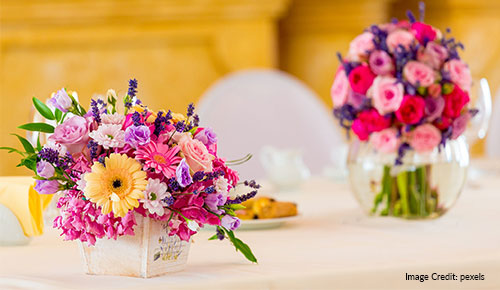 Flowers are emotions that are being materialized. There is no other way of showing love and gratitude rather than gifting a classic floral arrangement to your loved ones. Bouquets are attractive arrangement of flowers that are created and designed with love and passion. No one can deny the power and impact of flowers in our lives. It can brighten up a dull day and bring enormous joy to us. A daily needed grocery item, flowers, and bouquets are fast picking up their places in the local stores.
If you are a retail flower dealer or a convenience store owner, then you may agree on how difficult it is to find a proper wholesale bouquet maker who can supply for your store. The bouquet maker has to keep innovating newer styles of flower arrangement to make them look attractive and a must buy thing. Apart from this you also need to judge certain qualities and parameters in a bouquet maker before collaborating with him for your store supplies. Look beneath to know what those parameters are:
Consistency of Supplies
---
Setting up and running a business is not a day's work. You need a constant supply of fresh flowers and eye-catching bouquets designs to keep going. But what if your bouquet maker fails to supply you at a regular interval? Would you be able to run your store? The need is to pick up a wholesale bouquet maker who can provide you constant supply without fail.
Innovative Designs
---
People are very demanding and want new things every day. It's tough to please customers with the same old bouquet pattern and floral bunches. Innovation in designs is the key that will make your store stand out from the rest. Unique and different designs by the bouquet maker will be the best bait for your customers.
Customized Bouquet on Request
---
Always understand that customization is preferred over the common basics! You need to look out for a bouquet maker who can offer customized bouquet designs on special requests. For example, a chocolate bouquet for the upcoming Valentine's Day is going to be a market hit!
Payment Ease
---
When you are on a regular business term, you need some payment leniency and can't make instant transfers at times. A good bouquet maker should give you space and time so that you can make payments for your purchases at your convenience.
Affordable Pricing
---
Most importantly, when running a retail counter or a convenience store you need to procure supplies at a cheap rate so that you can add up your profit percentage on it and make a decent profit. If you buy from an expensive bouquet maker, your end MRP would be a turnoff for the buyers.
Sheya Flowers is a wholesale flower supplier in London and the best bouquet maker in town. Our innovative designs and pocket-friendly pricing helps you draw in greater footfall for your store. You can collaborate with us as we provide regular supply on a sale or return basis. Give us a call today!