6 Points to Consider before Choosing Flower Supplier Nationwide in the UK
February 13, 2020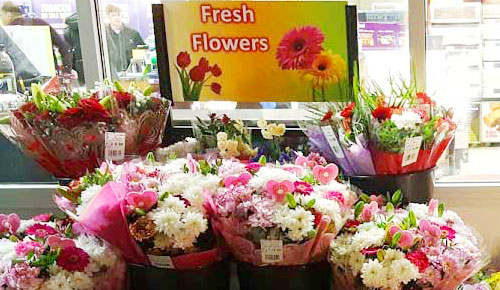 Flowers have been the heart of every celebration worldwide, whether it's a wedding or birthday. But for every such occasion, it's important to find the perfect florist. Listed below are six vital decisions taking which would help you to choose the right flower supplier nationwide in the UK:
1# First Establish Your Flower Style and Needs
---
All the top fresh flower suppliers nationwide in the UK specialize in tall, lush, ornate centrepieces, etc. For you to find the right supplier, it's important to first establish your flower style as per your choice, and determine what you exactly require. Get to know about some of the most common floral terms, so that you can talk to the florists properly.
2# Create Your Floral Budget
---
Flowers should ideally amount to about 10 percent of your overall budget, that's the maximum one should spend on them to remain in budget. Before finalizing anyone from the flower suppliers nationwide in the UK, having a rough figure for the budget in mind would assist in bargaining and striking a good deal, with the ideal flower arrangement that's within your budget.
3# Get Recommendations
---
To finalize a flower supplier from all flower suppliers nationwide in the UK learns who's reliable, capable, trustworthy and within your budget, make sure you factor in recommendations of others, especially those who have ordered in past. One of the great ways to find your preferred florist is to go by word of mouth as this generally spread by recommendations. You should also compare online and read through magazines as well.
4# Meet the Flower Suppliers
---
Before zeroing in on any flower supplier in the UK, it would be prudent to meet them in person to get a final idea on whether you both are on the same page or not. You would surely get a great deal and be satisfied once you fix and complete the meeting.
5# Take the Shortlisted Ones to The Venue
---
The best way to finalize any deal for flower suppliers is by making them visit the venue to be decorated. Whether it's a romantic setup, ceremony or glamorous wedding, visiting the venue would help flower supplier to actually analyse the best deal to go forward. Sharing your vision, mindset and discussing your budget would help in closing the deal.
6# Finalize the Flower Supplier
---
Give a final thought and review shortlisted flower supplier's proposals and then determine the best match for your budget and needs. Only when you're completely satisfied with the proposal and trust that the work done would be amazing, finalize the most suitable one among all the flower suppliers nationwide.
You can contact Sheya Flowers, who are renowned sellers in the flower market of London, UK. Sheya Flowers deal in bulk sale of cultivated flowers of several breeds and varieties. Freshness and quality are the main draws of Sheya flowers' stock, making them a popular brand when it comes to wholesale supplies to retailers and convenience stores.