Find Out the Best Shop in the Flower Market in London
January 30, 2020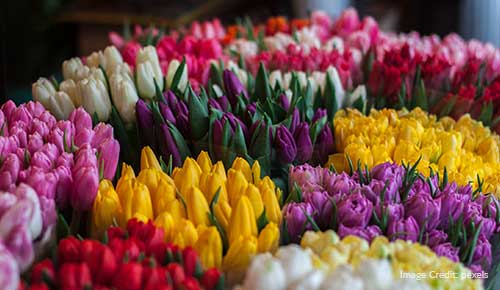 Are you a flower lover? Or do you own a florist shop? Flowers are a daily use grocery item that is finding a place in every home and every occasion. Gifting, decoration or simple family occasions are incomplete without the inclusion of flowers and you need it on an everyday basis. If you are a forecourt or convenience store owner, you may be constantly in search of the best wholesaler in the flower market in London for your store requirements. Here comes Sheya Flowers into the limelight. We are the best wholesale flower suppliers in London and in the flower market of London.
Sheya Flowers find its place in the renowned flower market in London and fulfils all your requirements of floral supplies. We know how important it is to get constant flower supplies for your stores. You need reliable distributors of fresh flowers, cut flowers, bouquet makers for your regular stock. We also understand the need for timely supplies so we have assigned a team of executives for the purpose. You can completely rely upon us as our executives will visit your store regularly and will provide you with all the requisites.
Who Are We?
---
We are Sheya Flowers, renowned sellers in the flower market in London. We deal in bulk sale of cultivated flowers of several breeds and varieties. Freshness and quality are the main draws of our stock. We are a popular brand when it comes to wholesale supplies to retailers and convenience stores. Our clients can completely rely on us when it comes to transparent business dealings. We are the flower giants in London as well as in the London. The flower market in London is full of active buyers and sellers but none can give you stock and pricing as we do. We get the stock delivered directly to your store as well.
How Can We Help You With Arrangements And Displays?
---
You need not bother about carrying the stock of flowers from us and decorate it on the display panel of your store. Our executive pays you a visit daily and displays the bouquets and other floral arrangements on the display rack of your shop. Likewise, we also expertise in unique bouquet display and are pioneers in customized bouquet sections. You can count on us for free display items like racks, trays, buckets and other stuff. We do not charge you for such supplies and have no hidden costs.
Our Unique Business Policies
---
We always care for our clients and make sure that they grow in their retail section. We offer various offers and discounts from time to time along with charging a nominal price for our supplies. You can compare our costs with the other wholesaler in the flower market in London. Our unique 'sale or return' policy is a saver when it comes to the unsold stock of goods. You are spared from any kind of loss as we take back the unsold flowers and bouquets. The entire flower market of London refers to our name as the best flower wholesaler in the UK.