Procure Fresh Flowers for Convenience Store in London
November 14, 2019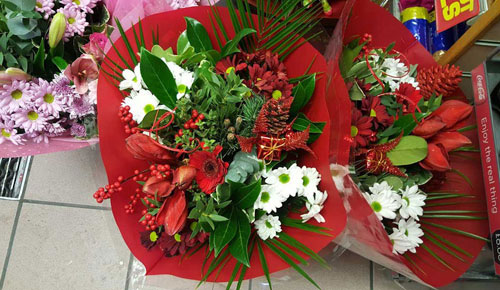 Flowers communicate emotions louder than words. Whether it is an apology or a celebration, you can never let go of a wonderful bunch of blooming flowers. Flowers are also used on an everyday basis to decorate our homes and offices. An attractive flower vase with a hint of colourful flower bunch is invigorating and refreshing. Because of its versatile usage, it is categorized as a grocery product and is easily available at leading convenience stores around the town. Now almost every convenience store is taking efforts to include flowers in its list and procure its fresh stock regularly.
What Are The Benefits of Being a Flower Retailer?
---
Many entrepreneurs are looking for a suitable wholesaler to procure flowers for convenience stores in London. This is because flowers are a high selling product with huge profit margins. It is a fast-selling grocery item that finds place in almost every trolley at the payment desk. Moderately priced flowers are often an impulsive buy! The maintenance and upkeep of the flower counter is also easy with minimal efforts. It's a lasting item and is often procured on sale and return basis. Selling flowers is a safe bet for the convenience stores!
Correct Placement Flower Counter in Your Convenience Store
---
As said above, flowers are an impulsive buy! You generally don't buy it if you don't see it! So visibility is of paramount importance for bulk sale of flowers and bouquets. It is always advisable to put up the florist counter right at the entrance of your convenience store or near the checkout counter. A well decorated and beautifully arranged display rack can never fail to make an impact on the customers. They are bound to fall prey to nature's beauty and ultimately pick up a fresh bunch for their cart!
What Are The Profit Margins?
---
Depending upon the quality and species of flowers, and the arrangements of bouquets and bunches, you can roughly cough up a profit margin of 25%-35%. Your profit margins also depend upon the costs at which you can get flowers for convenience stores.
From whom to Buy Flowers for Convenience Stores
---
If you are a store owner and are looking for a great supplier of fresh flowers for convenience stores then you can contact us, "Sheya Flowers". We are a wholesale flower supplier in London and can provide you with garden-fresh supplies regularly. Some of our striking qualities are:
We supply garden-fresh flowers for convenience stores that are directly obtained from Holland.
Our pricing is the lowest in the wholesale market.
We collaborate on sale and return basis.
We provide you all the necessary materials such as boards and trays and that too free of charge.
We do not ask for instant payments and give you sufficient time.
Our employees will turn up at your convenience store and arrange the display rack.
If you are still thinking of introducing flowers in your convenience store or are looking for a promising wholesaler, you know where to head to! Get the best supplies of fresh flowers for convenience stores from Sheya Flowers and reap in huge profits!