Procure Fresh Supplies from Forecourts Flower Supplier in London
November 07, 2019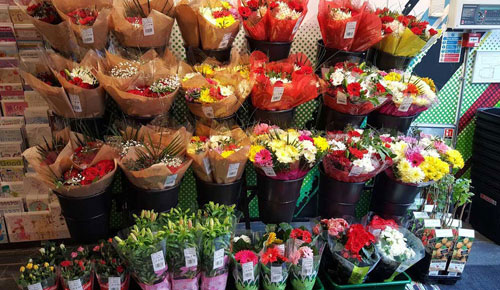 If you have a convenience store in London and are facing difficulty in procuring farm-fresh supplies of blooming flowers for your store then you have landed on the correct page on the internet! We are "Sheya Flowers" and we are forecourts flower supplier in London. We sell fresh flowers, potted plants, cut flowers, hand-made bouquets, custom made bouquets and several other blooming supplies. We supply fresh produce and help you increase your sales.
Flowers can be rightly considered as a fast-growing grocery item. It not only helps to increase the overall revenue figure but also attracts customers to your store. A flower retail counter at the entrance enhances the appearance of your store manifolds. Being an everyday use item, flowers, bouquets, and potted plants are a safer bet to include in your sale item list. But above all, you got to choose the correct forecourts flower supplier in London so that you get an uninterrupted supply of garden-fresh blooms. We can be contacted for detailed queries and our price quotations!
Why Buy From "Sheya Flowers"?
---
You may come across several forecourts flower suppliers in London but we stand the best choice among all! The reasons can be explained in details:
FRESH SUPPLIES- We supply you with garden fresh blooming flowers that are procured directly from the cultivators in Holland. Quick transition and diligent maintenance by us makes the flowers last fresh for a longer period.
UNIQUE VARIETY OF CUT FLOWERS- Our jaw-dropping collection of cut flowers will take you by surprise as we sell a unique collection of colourful attractive blooming garden produce.
LOW PRICE QUOTES- We sell at a relatively low price as compared to other forecourts flower supplier in the UK. We aim at quality sales and help you to reap in a larger profit margin.
VARIOUS PRODUCT OPTION-We not only sell cut flowers, but we also deal in potted plants, handmade bouquets, and other floral arrangements. Our customized chocolate bouquet is a special attraction among buyers.
UNINTERRUPTED SUPPLY- Be assured to get continuous supply from us during any time of the year. We will regularly replenish your stock and arrange the display rack.
NECESSARY ARRANGEMENTS PROVIDED- We provide you with all the necessary display arrangement items such as flower boards, trays, and display racks and that too absolutely cost free! Unbelievable, isn't it?
CREDIT SUPPLY- Yes, that true! We supply you flowers and bouquet and do not ask for immediate payment. You make the payment only after your sales. No forecourts flower supplier will give you such a payment facility.
SALE OR RETURN- This is yet another feather on our cap! We go to any extreme to support our customers and so we accept the return of unsold flowering stock on our next visit! You can breathe in peace and focus on your sales and need not worry about your unsold stock!
We have given you enough reasons to choose wisely and collaborate with the best forecourts flower supplier- "Sheya Flowers". Let's spread love and harmony through God's most delicate natural creation and help each other grow!