Meet the Renowned Fresh Flower Supplier in Hayes
December 19, 2019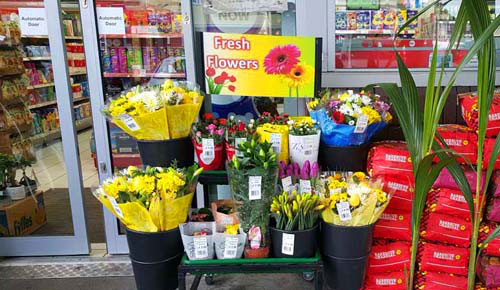 If you are residing in West London and looking to avail of some fresh flower supplies for your shop, then you need to tie up with the best fresh flower supplier in Hayes. There are many flower suppliers in the market, but what are the prime qualities that should look out for? If you need flower supplies regularly, you cannot take chances and just go about choosing any flower supplier. Here we introduce you to Sheya Flowers, the best fresh flower supplier in Hayes. But before choosing us, we would like you to know about some of the business policies that make us different from other suppliers.
Positive Business Qualities of Sheya Flowers
---
When you are looking out for business collaboration, you need to make sure that you are choosing the right company that will not cause you future problems and will give you the best quality supplies and ease of payment facility. Sheya Flowers was established to bring about positive growth in the economy and give enough perks and facilities to its clients for their business growth. Some of our business aspects and working methods are discussed underneath:
Fresh Flower Supplier in Hayes
---
Go about searching in the wholesale flower market, but you may not find our equivalent! We supply uninterrupted stock of fresh flowers in Hayes and London. We take particular care in procuring fresh flowers that can draw in maximum customers to your store and help you have a blooming flower business. We are termed as a fresh flower supplier in Hayes for all the right reasons. We also guide you with ways and methods to keep your stock fresher and nice smelling for a longer period.
Sale or Return
---
This is the best business term that we started keeping in mind the new flower startups that want to make a mark in the town. You need not bear the loss for the unsold flower stock at your store. We happily accept the return of old unsold flowers and bouquets so that you are spared from the trauma of losses. You just need to pay for your transacted supplies of flowers that you managed to sell at your store. Count on profits and leave the losses in our kitty! We keep up with the title of the best fresh flower supplier in Hayes.
Payment Ease
---
As a wholesale fresh flower supplier in Hayes, we understand how necessary it is to give you a payment window and how unfair it is to ask for instant payments. Our employees leave behind a credit note when they come to supply fresh flower stock at your store. You can go through the bills in your free time and make easy payments the next time our employee visits you. Easy payment makes the flow of transactions easier. Being the best fresh flower supplier in Hayes, we must give you such convenience!
Our supplies, varieties, stock, pricing, bouquet designs are some of our unique qualities that you may not find in other suppliers. Positive reviews and testimonial of our clients is enough to prove what we claim!