Get Garden Fresh Flowers in London for Your Store Supplies
December 12, 2019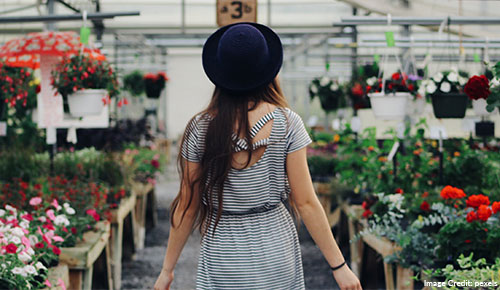 Are you looking for wholesale supplies of fresh flowers in London, UK? Do you own a convenience store and want flowers for your flower counter? A retail florist may also need a continuous supply of fresh flowers in London UK! There are numerous flower sellers in town but can you depend on them all? No! You need the best indeed! A wholesale supplier who can provide you with an uninterrupted supply of fresh flowers in London, UK is the need. So whom to rely upon? With so many wholesale flower suppliers, how can you choose the best suitable one for your retail business?
We are Sheya Flowers, suppliers of fresh flowers in London, UK. We sell all over London and nearby adjoining areas. We can provide you with enough business scope to take your retail business to soaring heights. But before everything else, you need to know us, understand our work pattern, and what makes us unique from the other wholesale fresh flower suppliers in London, UK. Here, in this blog, we have tried to briefly sum up our work strategies and business tactics. You will also get answers to some common concerning questions that would further clear your doubts!
Some Common Questions and Our Answers!
---
Question 1
Is it possible to get flowers in garden fresh condition?
---
Answer
Yes, it is possible and we assure you that you will get ranch fresh flowers in London UK if you order from us! We procure our suppliers directly from the cultivators in Holland and with the quick transition; we manage to provide you with fresh stocks that can last longer without rotting up!
Question 2
Can one single supplier manage to provide a variety of different kinds?
---
Answer
Sheya Flowers deal in a wide variety of flower species, bouquets, cut flowers, potted plants, customized handmade bouquet and much more. You can have a view of our gallery on our website and get a fair idea of our stock and range! We thrive to provide with a wide variety of fresh flowers in London, UK.
Question 3
Do we need to make instant cash payments?
---
Answer
We believe in building trust with our clients and we never ask you for immediate payments. You will receive the bill receipt after the stocks are supplied and can make payments on our next visit.
Question 4
Do we make a huge loss if the stock goes unsold?
---
Answer
Worry not! Sheya Flowers deal on "sale and return" basis and we happily accept the return of stocks that you could not sell. We know how difficult it is to grab a foothold in the retail market and we are in all supporting mode to help our clients!
Feel free to contact Sheya Flowers for any other questions that crops on your mind! We would happily clear all your doubts and make you understand things in a better way. We are here to lend all our support to your retail flowering business and help you flourish in the market. Come and collaborate with us for fresh flower supplies in London, UK and we promise not to let you down!