Get Your Floral Supplies from Wholesale Florist in London
September 12, 2019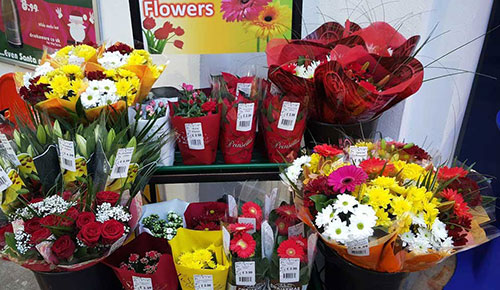 Are you a retail flower shop owner in London? Do you fail to get uninterrupted fresh flower supplies at cheap rates? Does your whole seller refuses to accept returns? Does your wholesaler charge extraordinary price for floral equipments such as trays, stands and boards? So guys, this blog is for you! We are "Sheya Flowers", wholesale florist in London. We sell in London as well as areas within 150 miles from Hayes. We purchase our stock from direct cultivators in Holland and so our floral stock is unique as well as ranch fresh. Apart from our many other positive qualities, we must mention that our variety of stock, as well as pricing will swipe you off your feet.
Flower is the most appropriate gift for any occasion. Birthdays, Anniversaries, Weddings and any event in life is dull and lifeless in absence of fragrant blooms. Flowers are the major component while decorating a venue hall. Birth and death all need flowers to commemorate the events. So flowering market is a huge prospective in view of demand and sale. A Florist shop can give decent earning if run properly. For a successful retail counter, you need a dependable wholesale florist in London on whom you can count upon.
Why choose Sheya Flowers?
---
We are in the business of UK floral market since a long time and are a renowned wholesale florist in London. Some of our key qualities are:
We always deal in fresh flowers and you will not find stale items in our stock.
We have a wide variety of flower range. We deal in fresh flowers, cut flowers, bouquets, customised chocolate bouquet, potted plants and many more.
We deal in sale or return basis. We only charge you for the sold items and we accept returns for the unsold goods.
We do not charge for floral arrangement, stands or floral racks neither do we charge for flower boards and other things. All these necessary items are provided to you free of cost.
The stock is provided to you on credit, and you make payments to us only after the sale of goods.
We are the most cooperative wholesale florist in London who will help you out of the way to make your retail floral business a success!
Our Speciality
---
Bouquets are artistic floral arrangement that increases the value and worth of these little colourful God gift, manifold. All our bouquets supplies are handmade (we arrange the flowers into hand tied bouquets), which we design and arrange beautifully, before shipping to our clients. The arrangement of flowers in a bouquet is far more important than the actual variety of flowers in it. It is the floral arrangement technique that wins the final look. We put in our best efforts to create visual treats for you that win many hearts at the first glance.