How to Start a Florist Shop
October 10, 2019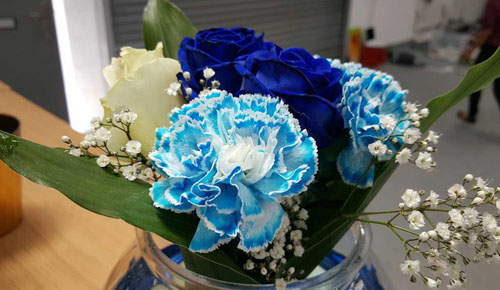 Fresh flowers and passion go hand in hand. Blooming and aromatic colourful charms are always a much-welcomed gift on any occasion. Fresh flowers are best used to express human expressions such as love, caring, and compassion! Both birth and death are incomplete without the involvement of flowers. Be it a fresh flower bouquet on the baby's birth or a sorrowful wreath on funerals, flower is our companions throughout our life journey!
Florist business is on constant rise and gives excellent returns. Due to the wide usage of fresh flowers on almost every occasion in life, the demand for the same is always skyrocketing. A florist shop can be spotted at every corner of a lane and new shops are constantly inaugurated. All you need is love for fresh flowers and a little investment and you are set.
How to Run a Florist Shop Successfully?
---
Certain personality traits determine how good a florist you can be! These include:
Creative Art- You should be artistic in creating colour combined arrangements for flowers.
Love for Flowers- If you love blooms, then you can rightly own and successfully run a florist shop.
Excellent Communication Skills- You should have the talent to communicate wonderfully with your customers and make a strong bond with them
Meeting deadlines- there are several occasions when you need to make all the necessary flower arrangements on time. You should have it in you to meet the deadlines.
Apart from your love for flowers, you need a space and some capital investment to open your retail florist shop. You also need to tie up with a good wholesaler who can provide you with a cost-effective and fresh supply of your needed stock on time. Getting supplies at a lesser price will help you gain larger profits. Then you need to maintain the quality and class to appeal to the customers. A good and standard florist shop will always be a favourite choice of the crowd.
Wholesale Florist in London
---
We are Sheya Flowers, wholesale flower suppliers in London who can guide you in opening a successful florist shop and make substantial profits. Our supplies of fresh flowers are imported from the cultivators in Holland and we have a larger variety than you could even imagine. We lend our best supporting hand to you and help you with your retail florist shop. Here is how you can benefit by collaborating with us:
Unlimited Variety And Stock- No wholesale flower supplier can beat our variety, stock, and pricing. We deal with flowers, bouquets, cut flowers, and potted plants. Our pricing is the lowest in the market.
Unique Floral Arrangements- We specialize in unique bouquet arrangements and make customized bouquets on request.
Credit Supply Of Stock- We ask for payments only after you sell the supplies and do not ask for immediate payments.
Sale Or Return Criteria- We accept back the unsold stock and do not charge you for them!
If you are considering setting up a florist shop in London then this is the right time. Judge your potential and give wings to your imagination.