Know the Best Wholesale Fresh Flower Supplies in London
September 26, 2019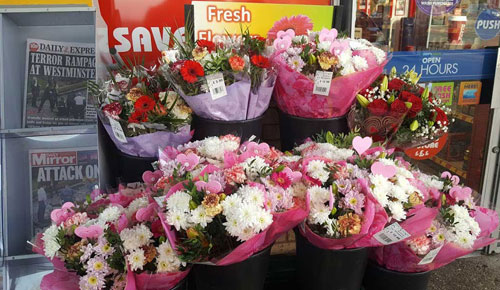 This is the right time of setting up a new businesses and enterprise. Everyone needs to get on board with the fleeting trend of beginning something new, progressive and stunning that can assist them in making cash as well as have positive effect on the mankind. There are great business visionaries on the Internet helping you to make a mark in business field. These business guides let you sell and purchase nearly everything from the solace of your home or office, without taking committed break from your regular work schedule.
One of the best business idea suggested all over is the "flowering business". It is among the best start ups since it doesn't require much capital investment. It needn't bother with specialized capability or training either. All you need is the energy and enthusiasm for succeeding and defeating a few obstacles in the way. Moreover we all know that flowers are needed in everything! They aren't simply restricted to weddings or extraordinary events any longer. Be it corporate gatherings, worker commitment or home stylistic layout, blossoms have turned into a vital piece of our lives nowadays.
We are Sheya Flowers, wholesale fresh flower suppliers in London. We can help you start a well flourishing flowering business in the most convenient and easy process. If you have any doubts regarding flowering business, we can give you some insight on the benefits that you can reap from a retail florist business and how can we assist you further to achieve your dream goals!
How Might You Benefit From Fresh Flower Business?
---
No Capital Business
We provide you with free display of products and other items. Your display racks, trays and other marketing accessory will be provided by us and we will provide you stock in credit. Our executives will come to replenish your stock everyday!
Credit Stock
We will never ask for advance payments. We give you credit stock and charge you simply after the deal procedures.
Deal or Return
We don't charge you for unsold things and take them back. No other wholesale fresh flower supplier in London would give you such benefit. You get a fixed profit on every item sold by your retail shop.
Repeating Innovations
Obviously we continue renewing your presentation rack with new stock of Fresh Flowers every single day. Blooms are transitory things and needs appropriate upkeep. Our nonstop development of more up to date and newer bouquet configuration styles will energize your clients.
Why is Sheya Flower the Best Wholesale Fresh Flower Supplies in London?
---
We are decently priced with the goal that you can make greatest from your business.
Our wide assortment of stock gives you a lot of alternatives to look over. From crisp blooms, to cut plants, to carefully customised bouquets, you have unlimited alternatives.
We make all the fundamental plans for you (show rack, plate, blossom sheets and different things) and don't charge a penny for it!
We deal with sale or return premise.
We give you supplies on layaway. You clear our payments simply after your deal procedures.
Don't think much and Contact Us today. The wholesale fresh flower supplies in London are here to help set up the best retail counter in flowering business!