Buy From the Renowned Plants Shop in London
October 31, 2019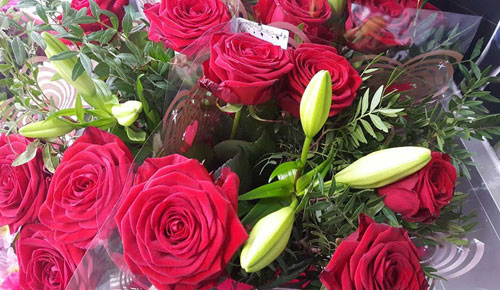 Do you wish to have your own home garden? If you are a nature lover, you will love the greenery around you and will try to recreate the magic in your own house. It is not difficult to start your home garden and maintain it for the fresh feel of nature around you. All you need is to shop from a good plants shop in London and get started with your gardening stint!
How to Create a Home Garden?
---
Home gardening is a popular concept that not only beautifies your home but is also a favourite past time for many. You need some basic arrangements to start your home garden and follow your passion.
Steps to follow to set up your home garden
---
Step 1
Choose the correct area for your dream cultivation. It can be a cozy corner of your house or maybe the balcony area. The site of the garden in your house should be appropriate for plants growth and they should be exposed to a good amount of sunlight. The floor space will depend upon the size of the home garden you want to recreate.
Step 2
Sunlight is an important growth factor for plants, so the garden area should have sufficient natural light. Lack of sunlight may lead to retarded plant growth and eventually cause dying leaves and flowers. For healthy survival of your mini garden, ample of sunlight is necessary.
Step 3
Proximity to water sources is another factor that helps in a successful home garden. Whatever may be the plant type, water is essential for survival and hydration.
Step 4
Choose the right fertile soil for your gardening hobby as the correct soil will give you a blooming home garden.
Step 5
Add manures and fertilizers to your soil to increase its efficiency and quality. The plants shop in London may provide you with the best-potted plant but its ultimate life span and health depend upon the upbringing and upkeeping.
Maintaining the Home Garden
---
Once you get started with the spacing and other arrangements, you can head to a plants shop in London and choose the kind and species of plants that you need in your garden. Get it planted in beautiful ceramic pots or mud pots and water it regularly. A well-cared-for garden shows up beautifully and attracts a lot of appreciation.
The Best Plants Shop in London
---
If you are looking to buy some potted plants of the best breed and species, you can contact us and visit us to see our collection. We are Sheya Flowers, wholesale florist and plants shop in London and we deal in fresh flowers, cut flowers, bouquets arrangements, potted plants, and several other items. Our business technique will make your purchase a cost-effective one. We have served top clients in the UK and also supply to major convenience stores around the city. We can help you to set your home garden or retail florist shop with numerous schemes and offerings.