Why opt For a Professional Supplier to Avail Fresh Flowers London UK
February 20, 2020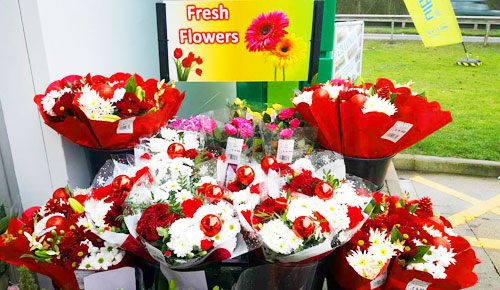 In London, fresh flowers are considered to be a sign of nature's beauty. By far no precious present can replace the essence and radiant hue of a bunch of beautiful fresh flowers for any ceremony. The love and freshness of fresh flowers in UK can make even a monotonous day into a pleasant one. Fresh flowers are considered an instantaneous remedy to bring happiness and joy to the faces and lives of many. And, now that procuring fresh flowers is easy as you get it in many shops near your house. So, buying then often and sending them to your loved ones will surely make it worthwhile.
Where Are Fresh Flowers Used?
---
Fresh flowers in London UK are mostly considered a grocery item and hence are most commonly available in retail flower shops and storesaround the corner. Fresh flowers have several uses and they are also used for gifting purposes on an occasion. Whether you are attending a wedding or a birthday party, or you may have gone to see someone at the hospital, you do not require conveying your greeting just by saying! A beautiful bunch of fresh flowers says it all! Usually, for the following occasions people consider offering flowers:
Birthdays
Anniversaries
Weddings
Farewell events
Church visits
Festivals
Funerals
How to Understand the Quality of a Flower Before Buying It in London UK?
---
You cannot just randomly get into a flower stall and pick a bouquet of lovely blooming flowers. You also require checking their freshness count, pricing, floral arrangements, and fragrance.
In London, purchasing fresh flowers is a ticklish task and you require being assiduous in this aspect. However, with Shreya Flowers in this field, be assured of the quality, as we are one of the renowned suppliers of fresh flowers in London and hold a good reputation in the market.
We offer beautiful flowers which are freshly cut from the plants. We have appointed all honest flower shop vendors in each of our outlets in London UK who are trained and guided to give our customers the best and freshest flower.
Once you buy a bunch of fresh flowers from us, you will surely make it a habit eventually. For we offer flowers at a great rate while we ensure to take care of your flower requirements.
Why Select Shreya Flowers?
---
We at Shreya Flowers keep the unique bunch of flowers and exotic variety of flowers in London. We are the most reliable and highly preferred flower supplier in the UK holding wide stock and beautiful collection of flowers. We also supply to the forecourts in the city and leading convenience store and give the feasible rate quotation to our customers in case of wholesale supplies. With supplies directly procured from Holland, we aim at reaching our target audience with stocks specialized according to the season or occasion. Contact Sheya Flowers now, to fulfil your requirements of buying fresh flowers in London, UK.