Find the Best Forecourts Flower Supplier in London
December 26, 2019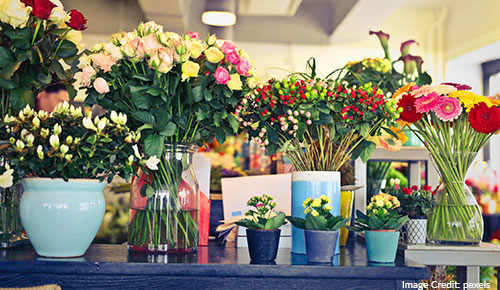 Fresh flowers in all colours and hues are a dream purchase for any retailer. Cultivators in Holland take special care of their blooms by incorporating all the modern techniques and processes in the way of flower rearing. But where and how can you buy these stocks for your retail counter? If you are in search of the best Forecourt Flowers Supplier then we introduce you to the best flower wholesaler in town. Welcome to the world of Sheya Flowers- your forecourt flowers supplier. We have ample of significant qualities that will impress you and will make you choose us!
We all know that Holland produces the best flowers in their farms and procuring directly from the cultivators out there is our USP. So be assured to get the best and the rarest variety of blooms for your forecourts. All the retailers and convenience stores need a forecourt flowers supplier that can provide the most amazing stock of cut flowers as well as jaw-dropping designs of handcrafted bouquets. We are the best choice when it comes to variable supply. You can browse our official website and have a glance at our blooming gallery to believe what we claim.
Sheya Flowers and its Renowned Clientele
---
The best names in the industry always collaborate with the best forecourt flowers supplier in the market. Pick up the leading convenience stores or forecourts and you would find that we are the ones who supply them with the exorbitant supplies of fresh flowers for their stores. Some of our key clientele include MRH, Rontec, MFG and other big retailers in and around London and Hayes. The reason for our success and renowned tie-ups is the fact that we provide enormous economic and other payment benefits to our customers along with the promise of a regular supply. No other forecourt flowers supplier will give you such lucrative offers as we do.
Our Most Promising Business Policies
---
We always make it a point to satisfy our customers not only in terms of our supplies and product range but also with the ease of trade transactions. We always deal under the "Sale or Return" basis which is a boon to small retailers who fear huge losses in case of sale deficit. We happily accept the return of the unsold flower or bouquet stocks from our clients and do not ask for the payment of their unsold stocks. It is the most happy and satisfying deal that we can offer our clients. A Forecourt flowers supplier usually never comes up with such saviour offer, unlike us- Sheya Flowers.
Our Unique Bouquet Designs
---
The unique and different always catches attention. Flowers and bouquets are impulsive purchases and the moment you spot a great bouquet design you will have the urge to grab it. We Sheya Flowers are masters in crafting handmade bouquet designs that can be also customized according to customer's requests. The 'chocolate bouquet' is a winner in the customized bouquet category. Where can you find such forecourt flowers supplier who can provide you the best with an economic price tag and a striking 'sale or return' deal! Jump into our world and explore our other offerings!